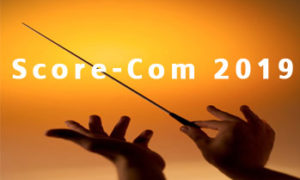 Sponsored by Naxos
"Goodbye, Hollywood.  Hello, World:  The Expanding Sphere of Media Music"
Two – Day Symposium hosted by The Sync Center
and Andy Hill 
former VP of Music Production at Disney Studios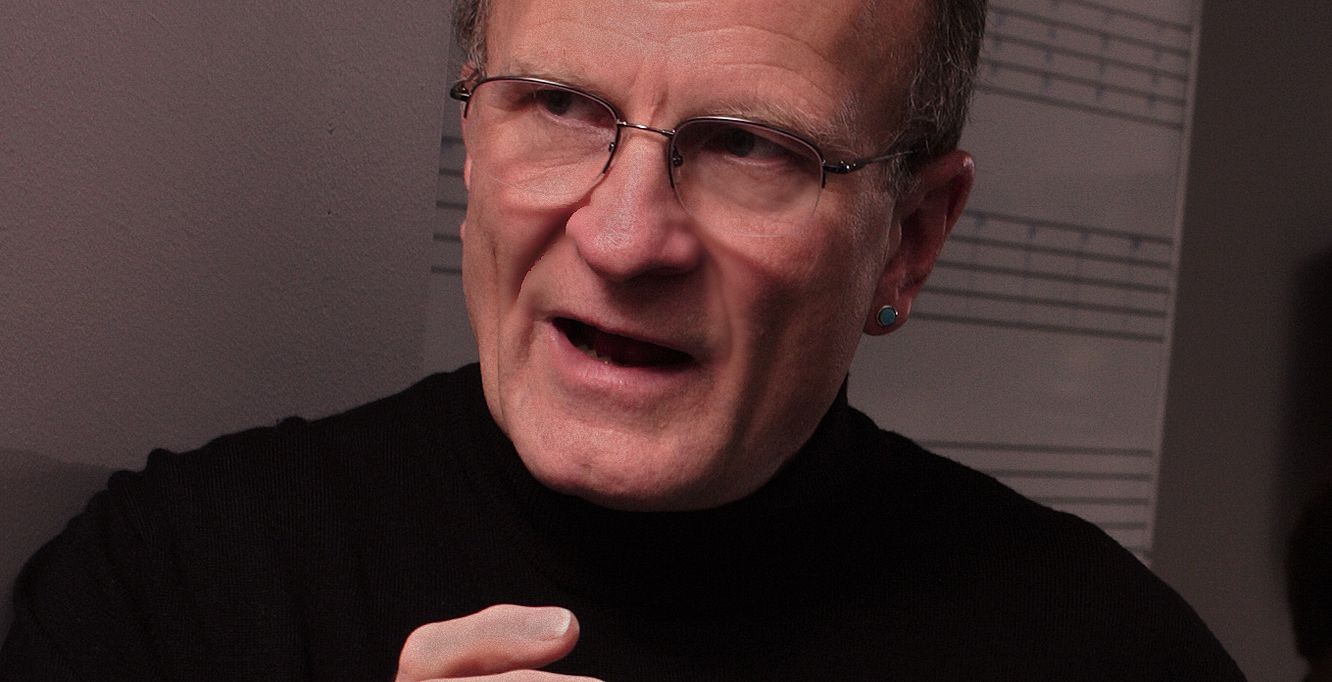 Score-Com 2019 presents two facets for those wanting their music in TV and film:  The morning sessions address sync licensing, hosted by The Sync Center; and the afternoon sessions are facilitated by former VP of Music Production at Disney Studios, Andy Hill.
Sat. June 15, 2019: 10 am – noon – with The Sync Center
Session 1: Essential Sync Terms, Bulletproof Sync Licensing,
Geoff Sanderson

– The Sync Center

Takeaway PDF to be available to attendees
Session 2: "The Expanding Sphere of Media Music"  The New World: Partnerships, Processes, and Practices
Ted Goldthorpe,

Supervisor North American Publishing

Jared DePasquale, who has contributed music to over a thousand different projects including scores to The Legends of Robin Hood (Gwilym Lee of Bohemian Rhapsody), The Secret Garden (Dame Joan Plowright of Driving Miss Daisy),  Little Women (Gemma Jones from the Harry Potter series), Les Miserables (Brian Blessed of Star Wars Episode 1), The Trials of Saint Patrick (John Rhys-Davies of Lord of the Rings), Ode to Saint Cecilia (Hayley Atwell of The Avengers series), and Brother Francis (Owen Teale of Game of Thrones).
Shay Watson: Songs on various TV shows. Credits include work onTV/Film (Networks and shows):  The Young and the Restless (CBS), Dance Moms (Lifetime), Shameless (Showtime), Single Ladies (VH1), Hollywood Heights (Nick Jr.), Homicide Hunter (Discovery), Snapped Killer Couples (Oxygen) amongst others.
John Pisciotta, HOST Head of Sync at The Sync Center
1:30 pm – 5:00 pm – with Andy Hill
The Growth Of Regional Media Music Scenes (Canada, Austin, TX, Iceland, Italy, etc)
How To Make It Happen Here
The Importance of Regional Filmmakers
Script-Mining
Attaching Yourself To A Project
Thinking Indie
You're A Producer Now
How much stuff do I need?
New Sensations: The Breakout Composers of 2018-19
Hildur Guðnadóttir (Sicario 2, Mary Magdalene, Chernobyl)
Nicholas Britell (Moonlight, If Beale Street Could Talk)
Ronit Kirchman (The Sinner)
Daniel Hart (Strange Angel)
Keegan DeWitt (Gemini)
Colin Stetson (Hereditary)
Heather McIntosh (Compliance)
Steve Moore (It Follows)
Keefus Ciancia (Killing Eve)
Interview With Keefus Ciancia (Killing Eve, True Detective, keyboards/arranger for T Bone Burnett
The Sound Of The Unconscious: Music of True Detective
The Retro-French Noir Music of Killing Eve
Unloved
Networking event 7 – 9 p.m.

Location TBA.
Sun. June 16, 2019: 10 am – noon – with The Sync Center
Session 1:  Recent Sync and Supervision Case Studies
Geoff Sanderson to HOST

, The Sync Center

John Pisciotta – Microsoft, Dupont, Buick Final Four
John Black

, serial entrepreneur and "connector" and co-founder of Back Walls Entertainment. John has assisted in fundraising, strategy and PR for numerous, successful  political campaigns at all levels and has also raised money for numerous start-ups and positioned companies for larger capital infusions, including a tech company featured on Shark Tank and funded by Damon John. John is also on several advisory boards for up and coming start-ups.

Richie Walls

, Emmy award winning producer, owner of Richie Walls Entertainment, International Talent Agency in Beverly Hills, CA and co-founder of Walls Entertainment in Knoxville and Nashville, TN. Richie is currently producing, casting, and developing 30+ feature film and television projects like Marriage is for the Byrds, Mob Vacation, Soulmates, Real Rob with Rob Schneider, Mayor Kane, Parton Family, and many more. Most shooting is in the state of Tennessee.
SESSION 2: 75 MIN – "Speed Dating" Listening/Pitch Session
Submit your songs for listening session with John and Richie and get feedback on current Netflix Jennifer Garner, Adam Sandler, Rob Schieder series sync needs. Producers will listen to 10 selected songs for listening session.
Here is how the pitch session will work:
12 Song Sessions available

Online submissions taken prior to event.

Day of: We will allocate 4-6 min per submission
For each submission:
John Pisciotta to host

Panel will listen to each track 1-3 min

Panel will interact with comments and give recommendations
Presented by The Sync Center 
1:30 pm – 5:00 pm – with Andy Hill
A Chat With Former Disney and Dreamworks Music executive Todd Homme
24/7 with Hans Zimmer
On the Scoring Stage with John Williams
Returning to Disney
A New Life In Nashville
The Todd & Andy Show
Clips, scenes and sequences from films of the past 35 years, deconstructed
How Do You Know When The Music Is Working?
Greatest triumphs and most painful fails
How To Walk The Narrow Path
At The Steel Mill
10 Quality Way, Nashville, Tennessee 37207 – Tel. 615.475.8850 (calls about The Steel Mill itself only, please — all other questions about the event, see below)
Click here for a map/directions – free parking is available on site.
***
The Nashville Composers Association and Film-Com are pleased to present the two-day seminar "Goodbye, Hollywood.  Hello, World:  The Expanding Sphere of Media Music" with The Sync Center and composer, arranger, orchestrator and author, Andy Hill (see bio below).
At Score-Com 2019 you will gain access to top sync professionals, and Andy's decades of professional experience working with the top scoring talent from around the country.  The Symposium will cover both creative and business challenges unique to film and media composers, with the opportunity to ask questions of the featured speakers.
Visit Andy's website: https://www.scoringthescreen.com
***
All symposium attendees are invited to a Film-Com networking event on the evening of June 15th – details will be provided to all paid attendees.  Feel free to bring your business cards, demos, or any other promotional materials!
All paid attendees will also receive all-access laminates to attend these Film-Com film and television business events:
Film-Com networking event.

Film-Com VIP Kick-Off Reception.

All biz panels.
DEADLINE: To receive your all-access Film-Com laminate, you must register by June 11th.
Seating is limited.
Regular enrollment fee: $85 – paid NCA members' fee: $55.
***
ANDY HILL BIO
Andy Hill was born in Chicago and educated at New York University's Tisch School of the Arts. From 1987-1996, during the period now referred to as the Disney Renaissance, he served as vice-president of music production for The Walt Disney Studios (division), overseeing music production on a roster of films which included The Lion King, Beauty and the Beast, and Sister Act, and working closely with composers and songwriters such as Alan Menken and Hans Zimmer. Films for which Hill supervised music under the aegis of the Disney music department and its music chief, Chris Montan, earned nine Academy Awards in the categories of Best Original Score and Best Original Song for a Motion Picture. Subsequent to his term at Disney, Hill opened Andy Hill Film + Music under the auspices of Modern Music and supervised projects which included Message In A Bottle, Ed Wood, James and the Giant Peach and Happy Feet, winning a Grammy Award in 2000 as producer of the Best Musical Album for Children for Elmo In Grouchland.
From 2006-2011, Hill directed the graduate program in Music Composition for the Screen at Columbia College Chicago. His students have earned music credit on films such as Life of Pi, How To Train Your Dragon, and Perfume: The Story of a Murderer and found work with such notable composers as John Powell, Mychael Danna, Jeff Danna, Johnny Klimek, and Javier Navarrete. In the fall of 2011, Hill was engaged to prepare and oversee the launch of graduate composition programs, including film scoring and electronic music production, at Berklee Valencia, the international extension of the Berklee College of Music, with classes commencing in September 2012. The campus is located in the Palau de les Arts, part of the Ciutat de les Arts i les Ciencies designed by visionary architect Santiago Calatrava in Valencia, Spain. Following matriculation of the first class of Berklee degree candidates and a pilot semester, he spent an additional six months in Spain and Morocco working on a portfolio of songs with an enigmatic producer known only as The Old Guitarist. In September 2013, Hill relocated to Belgium to take a post as executive soundtrack producer and director of international business development for Galaxy Studios and the Scoring Flanders initiative, with the goal of bringing more high-level film scoring to the Flanders region and the musical stewardship of the Brussels Philharmonic. Concurrently, he launched Cinemuse VOF as a company under Belgian law, for music supervision and scoring services within the EU. In late 2015, Cinemuse, and Hill, relocated to Nashville, Tennessee.
Hill is a member of the adjunct faculty and an industry advisor to the Masters Program in Scoring for Film and Visual Media at Pulse College Dublin, a division of Windmill Lane Studios, and a member of the advisory board for Pingtrax (Musimap), a Belgian music search engine utilized by scholars, archivists, media producers and music supervisors. His comprehensive study of landmark film scores, Scoring the Screen: The Secret Language of Film Music, has been acquired for a Spring 2017 print publication by the Hal Leonard Corporation. About the book, Conrad Pope, celebrated orchestrator for John Williams, Alexandre Desplat, and Howard Shore, among others said, "If you have any interest in what music means in film, you must read this book."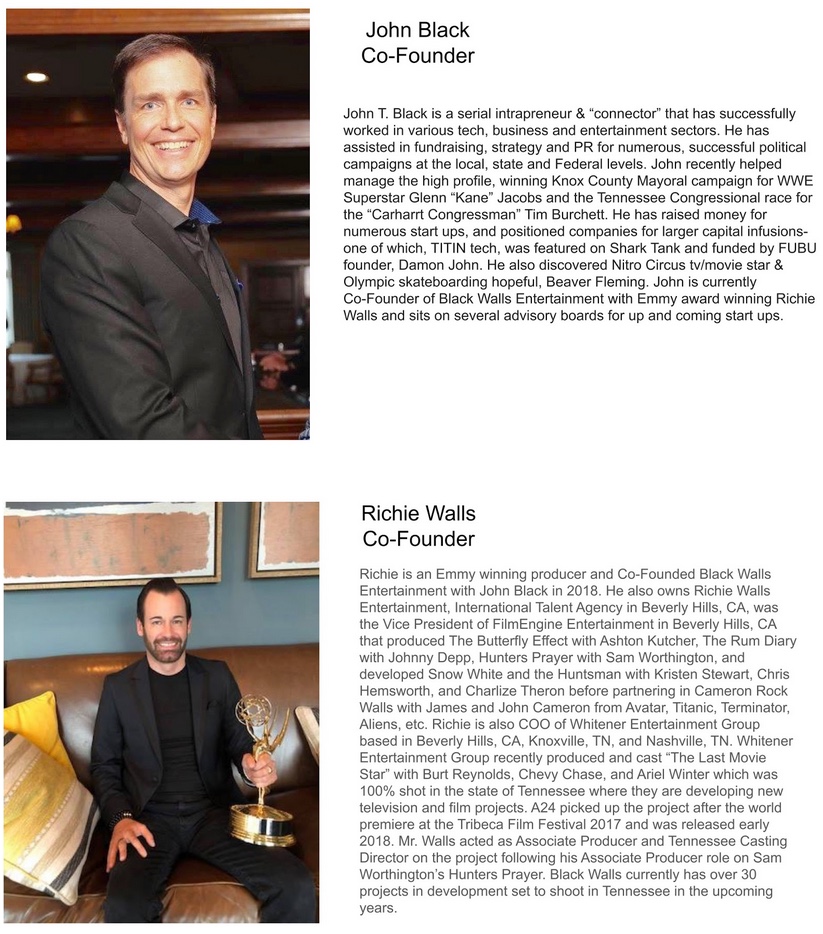 ***