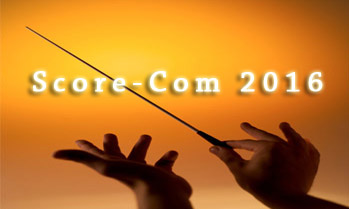 "Deciphering the Movie Music Masters"
Two – Day Symposium with Andy Hill
music supervisor, record producer & music educator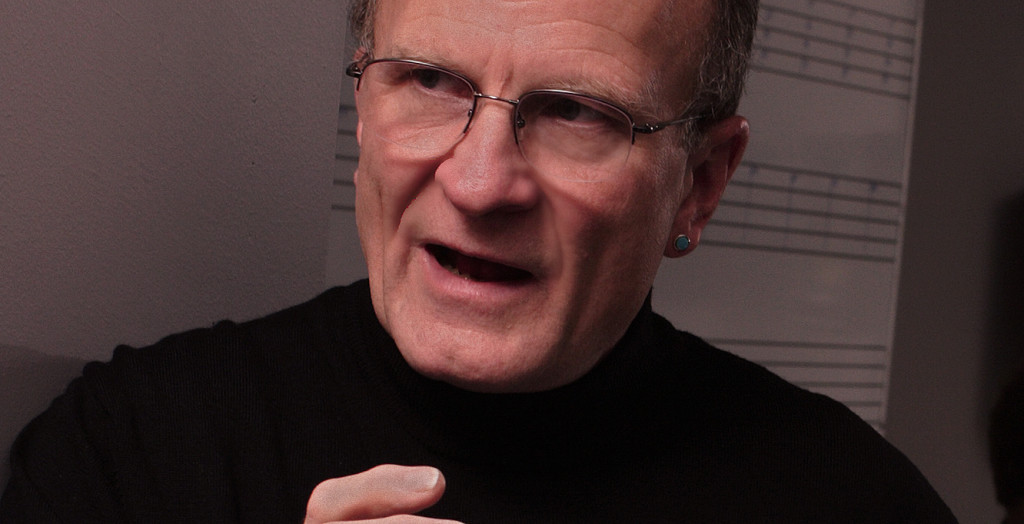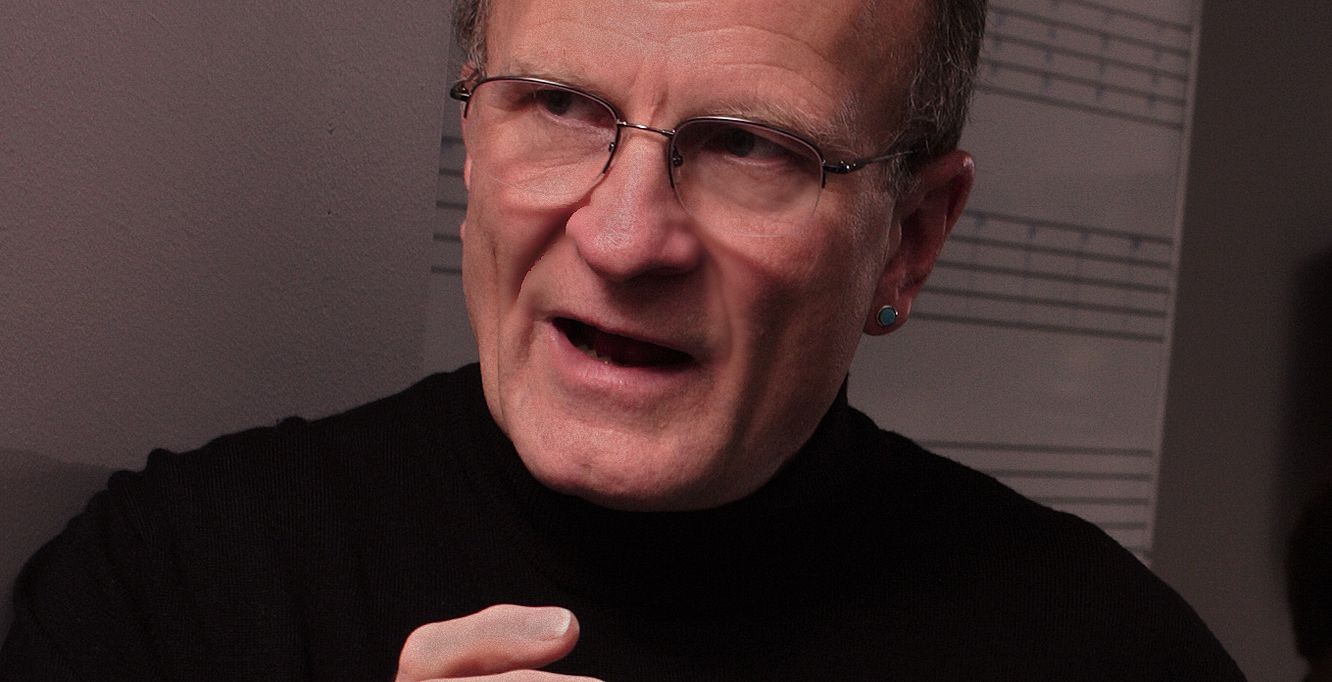 Sat. June 18, 2016: 10 am – 5:30 pm
Cinemusic Vocabulary 101: Bernard Herrmann

Deconstructing Vertigo, Psycho & The Day The Earth Stood Still
Contemporary Influence: Danny Elfman (Batman, Mars Attacks); Jerry Goldsmith (Basic Instinct); James Newton-Howard (Signs); Hans Zimmer (The Ring)

Lunch Break

Composer Skype Chat Danny Elfman and  Mychael Danna


Cinemusic Vocabulary 201: Elmer Bernstein

Deconstructing The Great Escape, To Kill A Mockingbird, The Magnificent Seven
Contemporary Influence: John Williams (E.T.); James Newton-Howard (The Man In The Moon, The Fugitive); Bruce Broughton (Silverado)

Discussion: The Tricks Of The Trade
Networking event in the evening
Sun. June 19, 2015: 10 am – 5:30 pm
Cinemusic Vocabulary 301: Ennio Morricone

Deconstructing The Mission, The Untouchables, Cinema Paradiso
Contemporary Influences: Hans Zimmer (White Fang, The Lion King); James Horner (Glory, Legends Of The Fall); a sampling of prominent videogame scores.

Lunch Break

Composer Skype Chat with Hanan Townshend



Cinemusic Vocabulary 401: Don Davis & Thomas Newman—Two Sides of Minimalism

Deconstructing The Matrix
Deconstructing Scent Of A Woman & American Beauty

Contemporary Influences: Christophe Beck, Rolfe Kent, and Just About Everybody

Discussion: New Soundscapes, Ambient Approaches, The Icelandic Sound (Jóhann Johannsson, Ólafur Arnalds), David Wingo, Hanan Townshend, and a word about Arvo Pärt.
At Ocean Way Studios
On Nashville's "Music Row" – 1200 17th Avenue South, Nashville, Tennessee 37212 – Tel. 615.320.3900
Click here for a map/directions – free parking is available on adjacent streets
Click here for nearby lodging
The Nashville Composers Association and Film-Com are pleased to present the two-day seminar "Deciphering the Movie Music Masters" with music supervisor, record producer and music educator, Andy Hill (see bio below).
The premise of "Deciphering the Movie Music Masters" is that film composers need to study the film music repertoire no less diligently than concert composers study the classical repertoire.  What can composers learn from the past that they can carry into the future? And how can composers hit the bar that was set by our predecessors with today's budgets and timelines?  Andy will address through study of actual landmark scores and live demonstrations playing to picture.  As a music supervisor, Andy has worked with some of the greatest film composers.  As an educator, he has conducted Skype chats many of them in locations all over the world, and will do so at Score-Com (prepare to be surprised!). Established composers will speak to how they manage with lower budgets, tight deadlines, and current creative expectations.
The agenda and topics that will be covered in the symposium include:
Is there a shared film music language, with its own vocabulary and syntax?

If so, how can a composer make use of it without being merely imitative?

How can contemporary media composers create distinctive music with radically reduced budgets?

The Nashville-Austin connection

Can Nashville become "Media Music City?"
It is highly recommended (though not mandatory) to get Andy's new book, Scoring the Screen: The Secret Language of Film Music, as he will be frequently referencing it.  Special pricing for the book will be made available to Score-Com attendees.
http://www.scoringthescreen.com
***
All symposium attendees are invited to a Film-Com networking event on the evening of Saturday the 18th – details will be provided to all paid attendees.  Heavy hors d'oeuvres will be provided.  Feel free to bring your business cards, demos, or any other promotional materials!
All paid attendees will also receive all-access laminates to attend these Film-Com film and television business events:
Film-Com networking event.

Film-Com VIP Kick-Off Reception.

All biz panels.

The New Project Expo.

Annual Film/Television Industry Gala.
DEADLINE: To receive your all-access Film-Com laminate, you must register by June 7, 2016.
Register Here Seating is limited.
Regular enrollment fee: $85 – paid NCA members' fee: $55.
***
ANDY HILL BIO
Andy Hill was born in Chicago and educated at New York University's Tisch School of the Arts. From 1987-1996, during the period now referred to as the Disney Renaissance, he served as vice-president of music production for The Walt Disney Studios (division), overseeing music production on a roster of films which included The Lion King, Beauty and the Beast, and Sister Act, and working closely with composers and songwriters such as Alan Menken and Hans Zimmer. Films for which Hill supervised music under the aegis of the Disney music department and its music chief, Chris Montan, earned nine Academy Awards in the categories of Best Original Score and Best Original Song for a Motion Picture. Subsequent to his term at Disney, Hill opened Andy Hill Film + Music under the auspices of Modern Music and supervised projects which included Message In A Bottle, Ed Wood, James and the Giant Peach and Happy Feet, winning a Grammy Award in 2000 as producer of the Best Musical Album for Children for Elmo In Grouchland.
From 2006-2011, Hill directed the graduate program in Music Composition for the Screen at Columbia College Chicago. His students have earned music credit on films such as Life of Pi, How To Train Your Dragon, and Perfume: The Story of a Murderer and found work with such notable composers as John Powell, Mychael Danna, Jeff Danna, Johnny Klimek, and Javier Navarrete. In the fall of 2011, Hill was engaged to prepare and oversee the launch of graduate composition programs, including film scoring and electronic music production, at Berklee Valencia, the international extension of the Berklee College of Music, with classes commencing in September 2012. The campus is located in the Palau de les Arts, part of the Ciutat de les Arts i les Ciencies designed by visionary architect Santiago Calatrava in Valencia, Spain. Following matriculation of the first class of Berklee degree candidates and a pilot semester, he spent an additional six months in Spain and Morocco working on a portfolio of songs with an enigmatic producer known only as The Old Guitarist. In September 2013, Hill relocated to Belgium to take a post as executive soundtrack producer and director of international business development for Galaxy Studios and the Scoring Flanders initiative, with the goal of bringing more high-level film scoring to the Flanders region and the musical stewardship of the Brussels Philharmonic. Concurrently, he launched Cinemuse VOF as a company under Belgian law, for music supervision and scoring services within the EU. In late 2015, Cinemuse, and Hill, relocated to Nashville, Tennessee.
Hill is a member of the adjunct faculty and an industry advisor to the Masters Program in Scoring for Film and Visual Media at Pulse College Dublin, a division of Windmill Lane Studios, and a member of the advisory board for Pingtrax (Musimap), a Belgian music search engine utilized by scholars, archivists, media producers and music supervisors. His comprehensive study of landmark film scores, Scoring the Screen: The Secret Language of Film Music, has been acquired for a Spring 2017 print publication by the Hal Leonard Corporation. About the book, Conrad Pope, celebrated orchestrator for John Williams, Alexandre Desplat, and Howard Shore, among others said, "If you have any interest in what music means in film, you must read this book."
***